The Institute of Ethnomusicology – Center for the Study of Music and Dance is pleased to host the bottom listed international conferences at the Universidade de Aveiro, Portugal,  from October 20 to 23, 2021:
16th SIBE Conference
11th IASPM Spain Conference
4th Conference of Popular Musics of the Hispanic and Portuguese Worlds
3th Conference of the Spain ICTM National Committee
2nd Conference of the Portuguese ICTM National Committee
In line with the 2030 Agenda for Sustainable Development and with the Millennium Goals signed by the United Nations, SIBE+2021  proposes to approach research in music and dance as practices of social and political responsibility grounded on the following themes:
Sounds, territories and ecological consciousness
In recent decade, the study of sound has generated a broad and productive discussion about the acoustic representation of spaces and places, about the complex technological mediations and about the relations of sound with objects and non-human instances. All of these dynamics stimulated new strategies and fields of knowledge. Criticism of 'visualism', for example, opened the door to aural, sensitive and permeable understanding of the sound phenomenon in different human cultures or in the ecology between beings. On the one hand, the intimate relationship between sound, space and place calls for an 'acoustic knowledge' of auditory practices, that is, an understanding of their resonance (relationality and interconnectivity) in the environment, in its resources and in the vibrant substance. On the other hand, sound mediation technologies extend the complex interaction between humans and also between humans and non-human agents on a planetary scale. This theme calls for the presentation of works that reflect on how sound can be an instrument of connection and mediation for the balance of the planet, either through an acoustemological approach - as suggested by Steven Feld - or from the proposals of the ecomusicology and its commitment as a sustainable planet through sound.
New demographies, coexistence and social vulnerability
One of the emergent problems in the beginning of the third millennium involves managing new demographic changes. The accelerated growth of certain populations accompanies the significant aging of others - especially in Europe - while increasingly intense migratory movements, often resulting from situations of political instability, overturn the physical interdiction of borders in search of peace, well-being, and survival. These processes establish particular forms of coexistence, confront generations, religions, languages, and ways of seeing the world, and potentially generate injustices and other violences, leading to serious situations of social vulnerability. To what extent can music and dance act as agents to overcome potential inequities arising from situations of social vulnerability? Is it possible to find ways of knowing in music and dance that help to redesign demographics? What role does research in music have, and ethnomusicology, in particular, in the face of the human dramas fostered by these new demographics?
Music, archives and the digitalization of memory
The term "archive" has been subject to redefinitions and deep criticism since at least the late 1990s. The concept of archive as an institution that houses documents or as a set of official documentation has given rise to concepts that associate archive, with, among other things, colonialism, discourse, ideology, politics, imagination or desire. This paradigm shift, known as the archival turn, emerges in different disciplines, in particular in the field of philosophy, archival science, anthropology, media studies, and history. In general, the debates tend to abandon the idea of archive as the place of memory and evidence and to think of it as the place where knowledge is created and as a surface on which it is possible to observe and identify the forces that build knowledge. These new ideas generated a profusion of ethical, epistemological, administrative, and institutional problems. This theme calls for reflection on the consequences of the above problems applied to research on music and dance, in data management and in their digital and relocated condition, and in institutional policies dedicated to conserving and managing sound and non-sound records that are relevant to the different expressions of ethnomusicology, ethnocoreology and other related disciplines.
Artivism, public space, and social networks
In a world increasingly connected through digital platforms, activism through art - including music, dance and other associated expressions - has gained cumulative importance as a driving force for acts of resistance, social intervention, and political contestation. Unlike the relations between art and political activism of the past, today, the artivism movement is inextricably linked to the phenomenon of social networks and the occupation of public spaces, in a triangulation where sonic aspects seem to have a privileged place. It is a fertile ground for ethnomusicological and dance studies, which leads us to questions such as: how music, dance and sounds are used as tools to articulate political intervention movements through social networks? How are social actors, artists, political and ideological movements articulated around artistic, symbolic and/or aesthetic strategies that aim to highlight social causes and claims? To what extent has the web become a facilitator for the creation of social movements of artivist profiles?
Queer-activism, feminism and new masculinities
Amongst many possibilities, music and dance also define privileged settings for disputing gender identities. Thanks to the performative dimension of music and dance, men, women, transvestites, homosexuals, and transsexuals, have affirmed or deconstructed their way of being in the world. In the 21st century, musical phenomena such as regetón or cumbia villera, have been demonized due to the use of lyrics considered misogynistic or violent, while other genres and musical styles are celebrated as extraordinary means of empowerment for possibly subalternate groups. Within this theme, we wish to discuss how music can, on the one hand, promote a certain gender awareness, and, on the other, contribute to the reproduction of forms of symbolic and physical violence against concrete collectives.
Music and dance for an education based on social responsibility
The plurality of sound and movement practices, the modes, styles, processes of teaching-learning and knowledge transmission is also evident in research that articulates ethnomusicology, education, music, and dance. Through ethnographic research and coexistence in fieldwork, it is often recognized that knowledge in music and dance involves a complexity of techniques, affections, values, identities, and other issues directly linked to the economic and political life of people and collectives. Among professional concerns related to educational work, growing attention is now focusing on the advance of anti-democratic forces, in digitally interconnected societies, which are susceptible to authoritarian discourses. How can research in music and dance incorporate and foster an expanded sense of social responsibility? In articulating the disciplines mentioned above, how can we act in the face of epistemic/aesthetic differences and inequalities of power between communities/practices/sectors of a population?
Heritage practices and sustainability
Heritage practices are ubiquitous in late modernity. In recent decades, the interdisciplinary study of heritage and its modes of production has grown exponentially in tandem with the heritage boom that followed World War II. As the growing critical study of heritage has shown, whether driven by state and/or international heritage regimes (UNESCO in particular), the tourist industry or other agents, heritage is a form of intervention and a transformative process that has had a major impact on individuals, communities and their cultural practices.
This theme invites critical reflection on the issues that are central to heritage practices focusing on music, dance and related expressive modes. Contributions to this theme may explore: heritage discourse and practices; state and international heritage regimes and their impact, in particular UNESCO's intangible cultural heritage paradigm; cultural rights; the uses of heritage as a political tool and an economic resource; the tensions between the universal claims on heritage and national, regional, ethnic and indigenous perspectives; the uses of heritage by the tourist industry; the impact of heritage on the sustainability of local communities and their practices.
The official languages of the conference are Portuguese | Spanish | English
Keynote speakers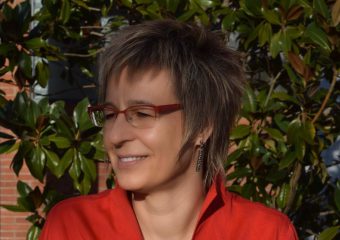 Sílvia Martínez has been a visiting postgraduate student at the University of Montreal (Canada) and UCLA (USA) and researcher at the Humboldt Universität Berlin (Germany) and the Spanish National Research Council-CSIC (Spain). After being Professor of Ethnomusicology at the ESMUC in Barcelona (2002-2017) and the Kunstuniversität Graz in Austria (2018), she is currently a Lecturer Read more about Sílvia Martínez[…]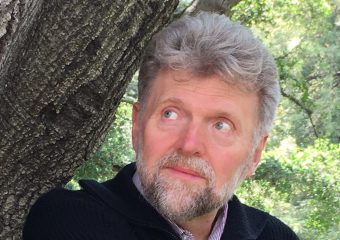 Svanibor Pettan is Professor and Chair in ethnomusicology at the Faculty of Arts, University of Ljubljana, Slovenia. His academic degrees are from the Universities of Zagreb, Croatia (BA), Ljubljana, Slovenia (MA), and Maryland, USA (PhD), while his fieldwork sites include former Yugoslav lands, Australia, Egypt, Norway, Sri Lanka, Tanzania, and USA. His principal research topics Read more about Svanibor Pettan[…]
Previous
Next
Contacts
Proteção de dados / Data Protection
O evento tem um livro de reclamações sito na secretaria do Departamento de Comunicação e Artes (DeCA), Universidade de Aveiro. The event has a book of complains which is located in the Department of Communication and Art (DeCA), University of Aveiro.